Imagine your own bespoke Virtual Reality Training Programme – designed by us.
Full training on how to deliver and run this VR programme with your team included.
Adaptas has been an early adopter of new technologies which bring an added layer of immersion and gamification to training programmes. These include Virtual Reality and Augmented Reality solutions.
We create bespoke roleplay 360 videos where the learner can experience various perspectives on the one work scenario. These solutions provide a way to scale the benefits of roleplay across your organisation.
Adaptas has been creating VR training tools in a range of organisations and sectors since 2018, including the health and finance sectors. We have observed a growing appetite for using this technology to develop skills as VR allows you to immerse people in situations that are either risky or challenging to practice in real life.
Recent Client Success Stories: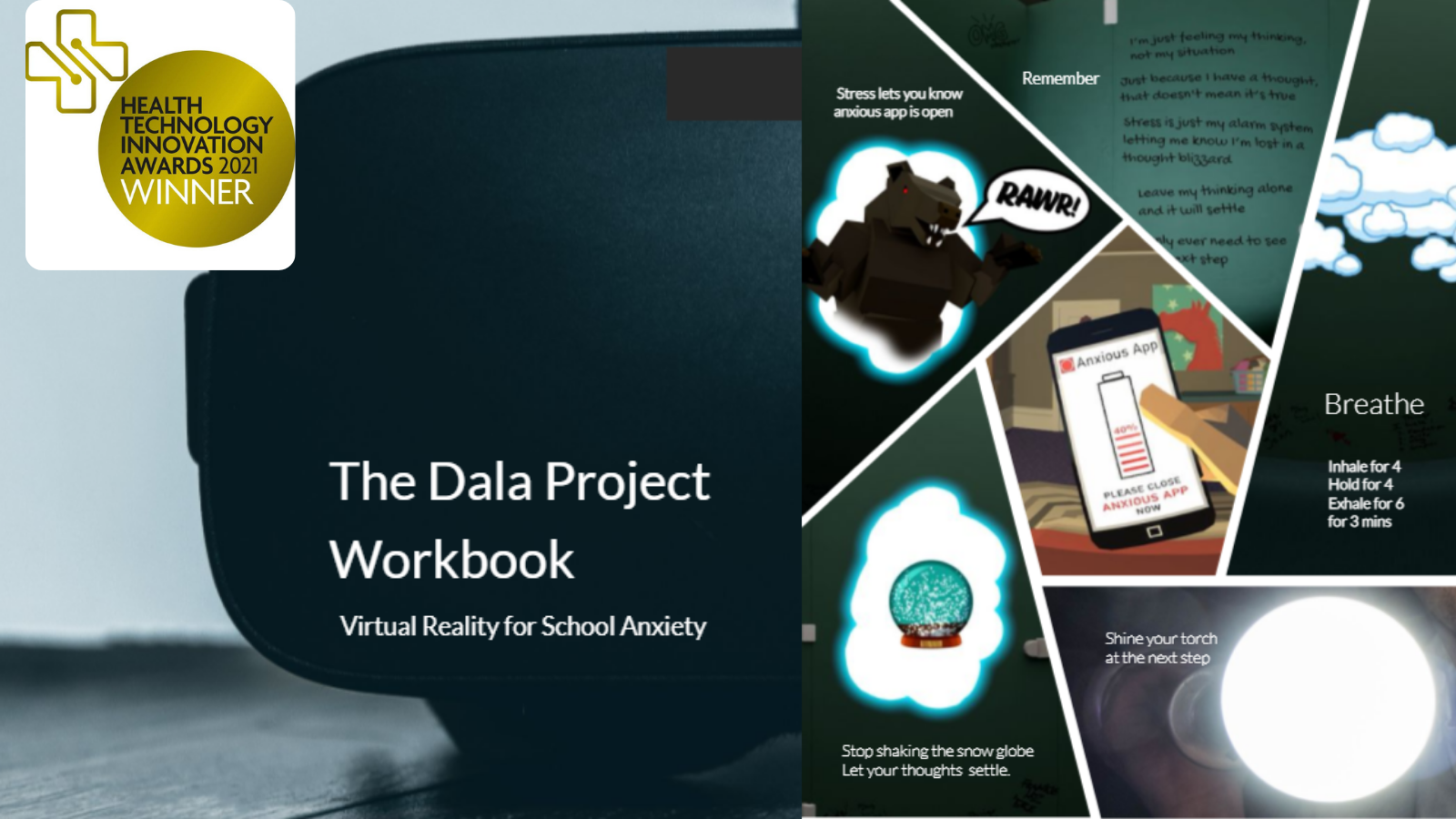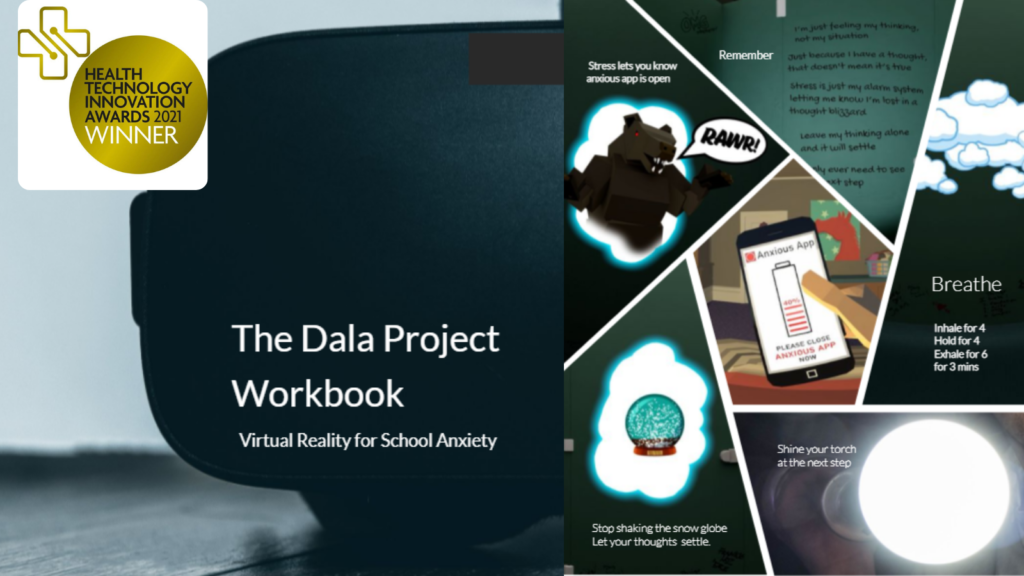 "The Dala Project" won the Health Technology Innovation Award 2021.
WHY V.R. FOR TRAINING?
Our top 5 reasons:
V.R. makes training more innovative and engaging.
V.R. enables experiences that are impossible through any other digital medium.
V.R. teaches through DOING, rather than theoretical concepts.
V.R. offers a safe practice space that encourages users to learn from their mistakes.
V.R. encourages employees to explore at their own pace and in their own style.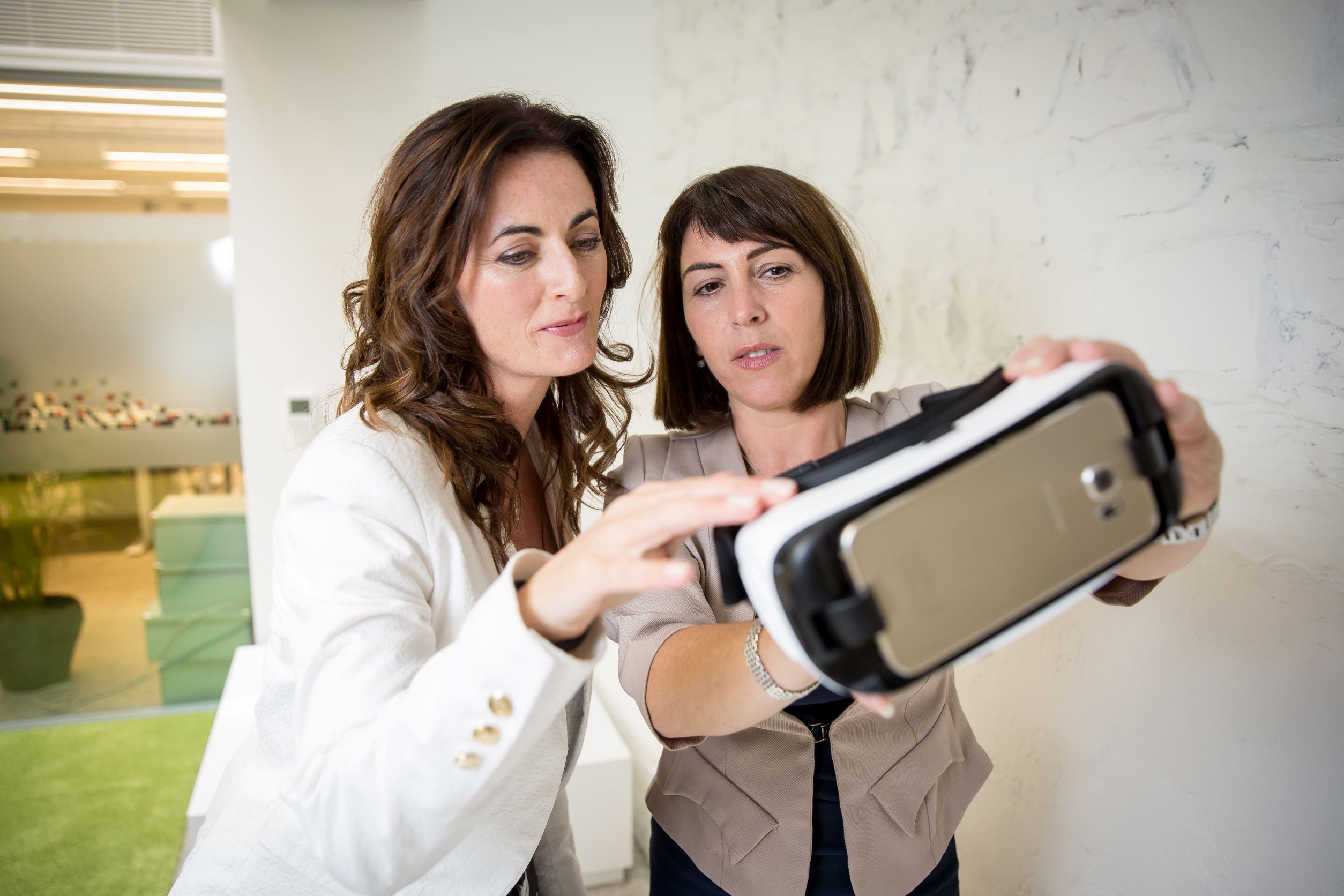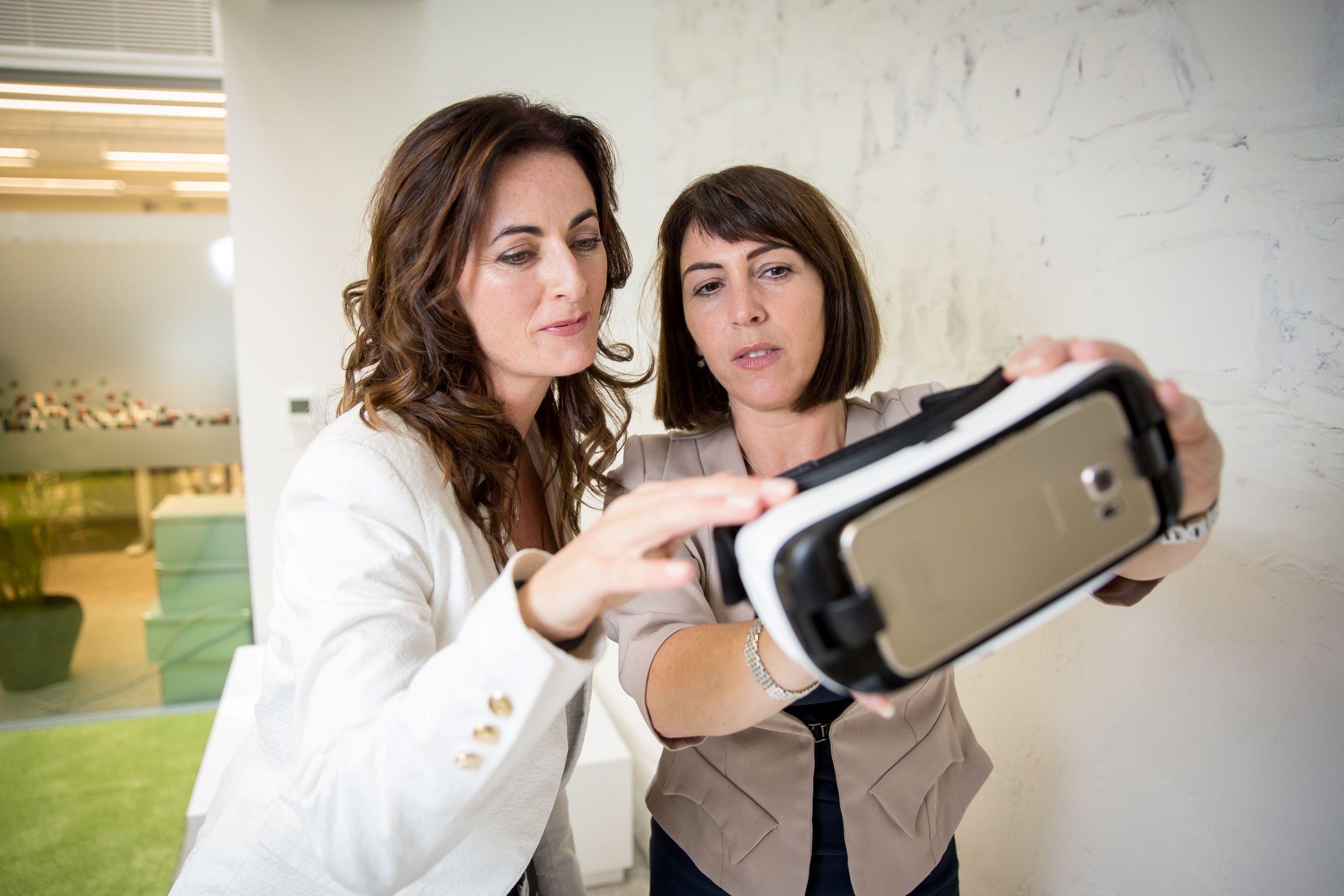 OUR VR TEAM
Camille Donegan (Virtual Reality Producer) and Celine Mullins (CEO of Adaptas Training) are recognised experts in the field of VR Training in Ireland following the success of their VR Training application 'Embody the Expert' for FBD Insurance which won the IITD (Irish Institute of Training and Development) award for 'Excellence in Digital Learning'. Camille also produced the Woodies Plumbing VR training application which has trained hundreds of staff via Oculus Go headsets on their roadshow bus.
INTRODUCTION TO OUR V.R. FOR TRAINING WORKSHOP:
FORMAT
The primary focus for the workshop will be Virtual Reality (VR). Augmented Reality will be covered in the introduction, but case studies and demos will focus on VR.
Introduction on VR/AR technologies – hardware, software – how far it's come and where it's going
Industry specific case studies, global and Irish. We tailor this to the sectors of interest to you and your clients: marketing, tourism, healthcare, manufacturing etc
As VR is an experiential medium, we will show several demos tailored to your team's area of interest (sector, soft skills training, technical skills training etc).
LOCATION
We come to your office with all the necessary VR equipment for demos. Recommended attendee numbers 4 – 10.
For more information or booking, please email: camille@adaptastraining.com with the location for the workshop, number of attendees and your sector or training areas of focus for the workshop.