10 Weeks of Live Support | 10 Tangible Coaching Tools | Live Experiential Learning
When you finish Skills for Growth you will…
Have a crystal clear vision for the next 5-10 years of your life, and a detailed action plan to bring that vision to life
Have written a powerful truth story about who you are which will motivate you and support you to overcome self-doubt
Experience a profound improvement in self-awareness and internal motivation
Know how to overcome the limitations of your environment and get your environment working for you to create the future you want 
Understand how to reconnect your mind to your body 
Know how to listen to and trust your body, and experience improved self-trust
Understand how to self-regulate your nervous system to experience more calm and trust
This programme is for you if you are aware that there is a gap between where you are and where you want to be, but you don't know how to get there.
Learn how to successfully navigate the journey between who you are today and who you want to be.
Skills for Growth is a coaching programme built from decades of experience helping clients reach high performance in their lives and career. Here's what people are saying so far!
I would highly recommend this programme to anyone seeking growth or change in their personal or professional lives! The expert facilitators are so generous with the wealth of knowledge they share and do so in such a thought-provoking, soul-searching way. Participants are sure to uncover what has been holding them back with making change happen in their lives and learn how to finally enable transformation! You will walk away with practical tools and exercises that will help you to engage your whole body (and not just your mind!) in the change process. If you are working as a coach, these tools and exercises would be a superb addition to your coaching toolbox also. Such a wonderful learning experience…thank you so much Celine and Annika!

Janet Kane
Our next Skills for Growth Programme launches September 2022
Here's what our alumni are saying…
This programme was extraordinarily memorable. The structure of the classes was well organised and always interactive. Celine and Annika were excellent facilitators who were very supportive and patient with questions and comments. Their authenticity coupled with their expertise and guidance made for engaging and meaningful classes. I felt a positive shift with the element that I chose I wanted to change. Going through the step-by-step process for choosing, understanding, and implementing the component that I sought to improve on in my life was useful because it allowed me to fully grasp it on a deeper level – asking myself questions that I've rarely asked, reflecting on things that were conveniently prompted to me, and understanding the body-mind connection. Additionally, I loved learning about the scientific aspect of this process as we learned how the brain works under certain conditions and why. This helped me understand the process that I was taking myself through with the group, which absolutely added value and helped bring my change to fruition.  

Caitlin Forsthoefel
Our commitment to you for 10 weeks: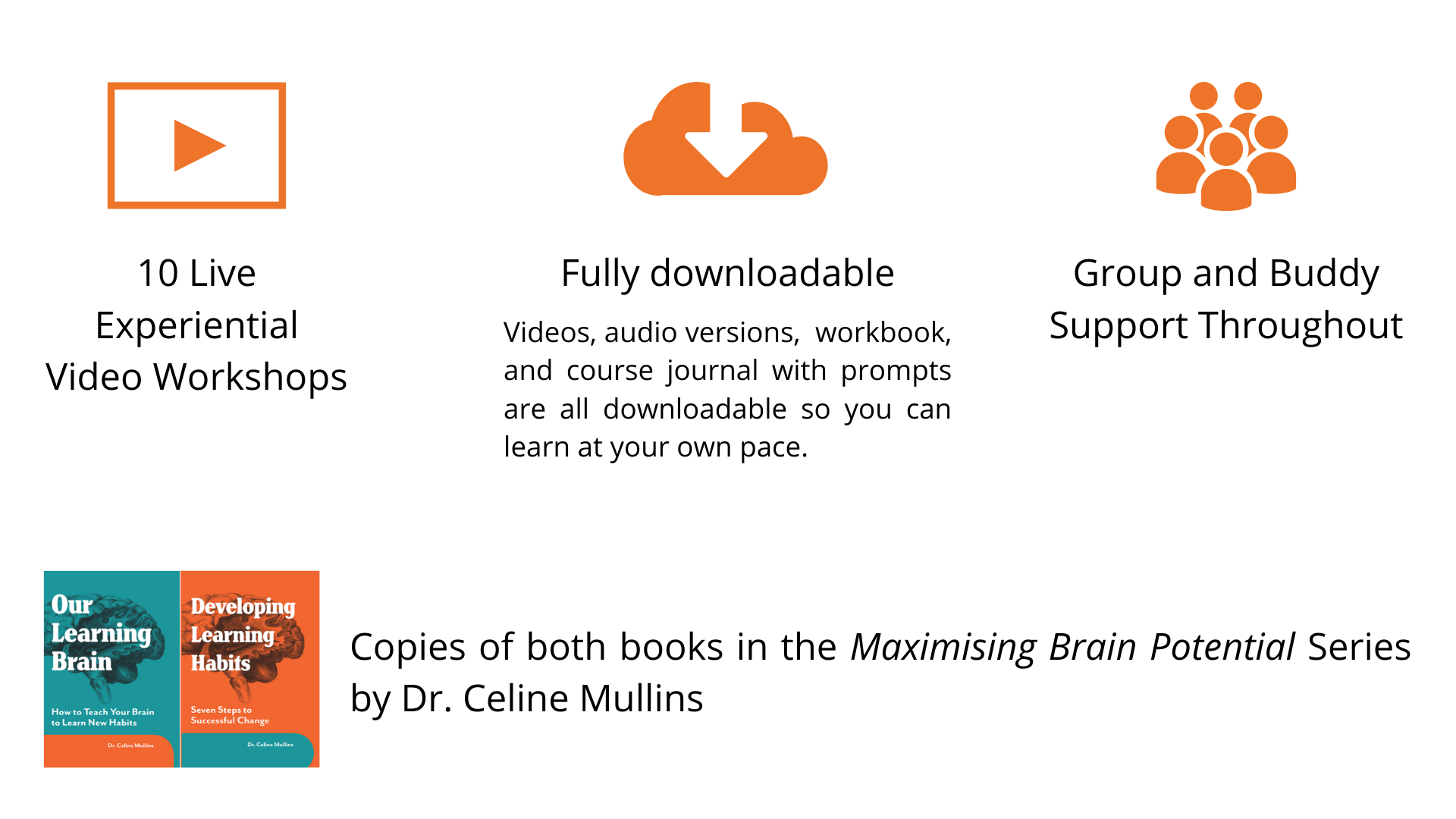 "Celine is a fantastic coach on every level. She integrates the latest theories in psychology and behavioural science in a way that is comprehensive. Since implementing those strategies at work I have seen a marked improvement in my time management and my skills. I cannot recommend her highly enough."

Diana Friedman, Research Analyst, Washington DC

"Annika's service is top-notch quality. It's safe to say both myself and my clients were blown away by Annika's professionalism, attentiveness, and overall fantastic delivery. I would highly recommend her services and I will be hiring Annika again very soon to deliver more brilliant training with my clients and for my own personal benefit too. Thank you Annika."

Dale Wallace, Coach and Personal Trainer