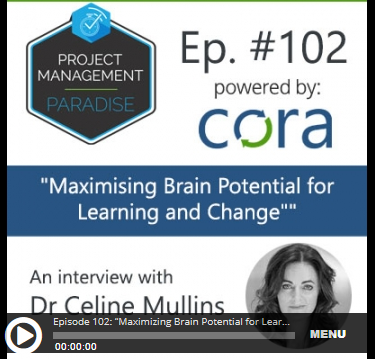 GUEST PODCAST
Adaptas CEO, Dr. Celine Mullins was guest speaker on the Project Management Podcast PARADISE recently and we wanted to share it with you.
Richard from Cora Systems commented:
"Thanks again for a fantastic chat. I've been raving to everyone about it. It's one of the most engaging chats from our library of 100+ episodes."
http://projectmanagementparadise.com/episode-102-maximizing-brain-potential-for-learning-and-change-with-dr-celine-mullins/
Learning and Habit Change
Celine answers questions about communication in organisations, how you can manage limiting beliefs and how you can maximise you brain's potential to create new habits and do things differently.
Have a listen! We would love to hear your feedback.
Back to Teams