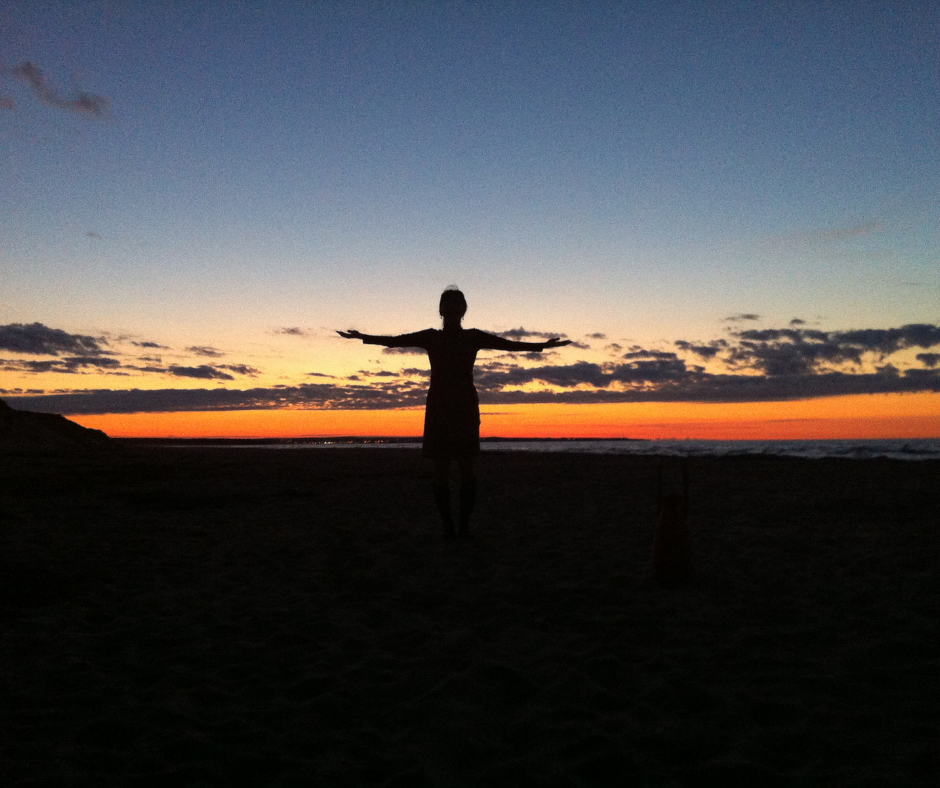 Welcome to Blog 2 in the 2-part Optimism and Acceptance Mindset Blog Series. My name is Quincy McNamara, I work with Adaptas and I'm currently undertaking a Master's Degree in Organisational Psychology. Blog 1 in this series focused on introducing the 'Optimism and Acceptance Mindset' (If you missed it, you can find it here). The current blog includes actionable tips in adopting this Mindset successfully.
Meditate
If you do a ten-minute meditation, spend five minutes practicing gratitude for who and what you are thankful for in your life, and five minutes acknowledging how you are feeling, without labelling it as good or bad.
As for the benefits of gratitude meditation specifically, one study (O'Leary & Dockray, 2015) found that practicing gratitude meditation four times a week for three weeks (along with keeping a gratitude diary) led to reduced levels of stress and depression, as well as increased levels of happiness and optimism.
Noting how you feel during meditation will help to build acceptance. Learning to accept your thoughts or feelings in the moment without labelling them as good or bad increases resilience, which is imperative to have when life may take a turn for the worst.
Practice Acceptance
Practice acceptance next time a difficult situation that is beyond your control presents itself. Instead of labelling the situation as good or bad, simply acknowledge what happened and move on. Your energy and time are your most valuable reserves, don't waste either trying to change that of which you can't control. As previously mentioned, acceptance will build your resilience to life's difficult circumstances and challenges.
Keep a humour journal
A review of the literature around laughter has indicated that laughing increases optimism and life satisfaction whilst decreasing stress.
To this end, write down three things everyday that made you laugh. This will change the way you perceive the world around you, allowing you to be more upbeat and not take life so seriously.
Take risks
Optimists are known to be big risk takers; we can't expect quality results unless we take risks. Becoming less risk-averse will open your mind to the world of opportunity that is right in front of you.
Understandably, risk-taking is a frightening concept to some. To clarify, we aren't advising you to go skydiving or cliff jumping, but we are advising you to take baby steps when it comes to taking risks. It can be something as simple as taking a different route to work, or cooking a new dish.
You may ask yourself where to start when taking risks – here are three things you can do to help you along the way:
1) Assess the risk. We can do this by writing out a list of pros and cons. This will determine whether or not the risk is worth taking.
2) Move past the fear of failure. This fear will stunt us from ever making the move to take a risk in the first place, and will ultimately hinder our potential growth.
3) Think about the upside: If we are successful, we reap the rewards, if we are not, we learn.
If you are struggling with your mindset, you may think bridging the gap between where you are currently and adopting an optimism and acceptance mindset is no easy feat. However, if you do these three things consistently you will most definitely be on your way to experiencing a tangible shift in the way you perceive the world around you.
Back to Teams