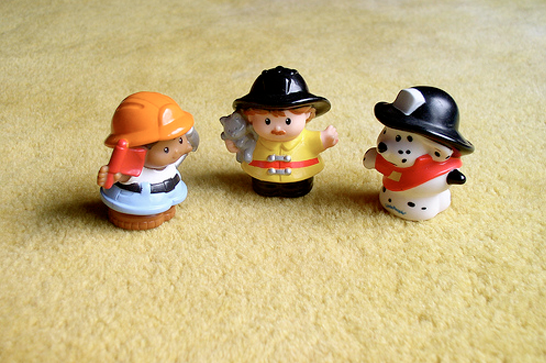 What makes someone excellent when delivering staff training and development and/or facilitating learning in others? Read on for some of our thoughts:
Listening
Knowing how to listen to the participants, their opinions, thoughts, their needs and knowing when it's time to interject to either ask a question to enable awareness or to assist them to question something in a way they might not have before.
Being at peace with silence
Knowing that the room does not always have to be filled with a voice or with noise, that there needs to be time for reflection and that for some people, it takes longer for the penny to drop than it does for others.
Speaking only when need to
While facilitating, knowing when to speak from your own knowledge or experience on the topic/scenario without ego getting in the way, and causing you to pontificate. Knowing when to encourage someone else to speak from their experience, that which might throw some light on the situation even if this person has not spoken before.
Being comfortable challenging others
Knowing when to challenge an individual or group in a safe and contained manner.
Being authentic
It's very important to be yourself…not thinking you have to be someone else when standing in front of a group. Of course in adaptas, sometimes our facilitators do take on the roles of other personalities/ characters to illustrate an issue, and we remain in those roles for as long as necessary to get a learning across. This is part of what makes us effective at what we do; participants get the opportunity to be challenged in a safe place in the training room by the types of personalities they meet every day on the job. On the job, people don't have the opportunity to think about how they react, because interactions and communication occurs so quickly. And we all react and behave from a place of patterns and habits, those that we learn when we were children, and that no longer necessarily serve us. With our facilitators at adaptas, our participants get the opportunity to stop and think about how they could possibly react differently to things that happen and things other people say. Furthermore, our participants receive input and coaching on what is and is not working for them in how they communicate.
Taking Risks
The methods we use also mean our facilitators are always taking risks, not only do they have to be themselves, but they have to take on the roles of other people, and hope that they are believable. Having said that I have never seen any of our facilitators and roleplayers not be believable in the characters they portray. However all sorts of questions can be thrown at them, and sometimes they may not know the right answer but they still have to improvise and respond in a believable manner. And sometimes, the characters they portray have to be cruel to be kind. On these occasions the most important thing they need is awareness of the impact they are having on the trainees, and whether the process is taking an individual over the edge…it's knowing how to manage this during and after, how to support that person, to keep them feeling safe and to encourage them to be better at how they engage with themselves and other people.
Not getting too attached to an outcome
With the methods we use, we also cannot afford to be attached to an outcome or be attached to always being right! Yes a client will have certain rules and processes in place that we must adhere to, but when it comes to human communication we don't know who and what experience we will have in the room with us. That is part of the beauty of it; we often come away from a training session having learnt something new, about ourselves, about how organisations and groups of people work, and also having recognised incredible strength, resilience and intelligence in our participants. It also reminds us that if we trust ourselves and those we are working with, amazing shifts can occur for people.
Knowing that you are not always the expert
Pre-framing this with a group of participants is very important, not one of us can be right all the time, and needing to be right, can prevent us from growing as individuals and groups. The only way to learn is to jump on in and see what happens – no ego, no fear just acceptance of ourselves and everyone we work with. If a trainer can embody this, it makes it easier for the participants to follow suit.
In my life, one of the biggest realisations I have ever made is that fear and trepidation is there to show us how incredible life can be on the other side.
If it is time to challenge your staff in an innovative, creative, and effective way, contact us to arrange a meeting and let's see what changes we can help you make!
Back to Teams